Internet Explorer (IE) was created and released in 1995 by Microsoft. It has been a continuous part of the company for 26 years, and has amassed millions of loyal users. However, Internet Explorer 11 will be the last major version that Microsoft will support.
On August 17, 2020, Windows announced that Internet Explorer 11 will eventually be fazed out and no longer supported by Windows 10 and Microsoft 365. It is planned to be replaced by Microsoft Edge by 2022. As a result, Microsoft has been giving us "subtle hints" of the upcoming transition.
Starting from October 2020, Microsoft installed an Internet Explorer Browser Helper Object named, "IE to Edge BHO". When someone uses the Internet Explorer browser, and visits a site that is no longer supported, the browser session will automatically be launched in Microsoft Edge. It redirects thousands of sites.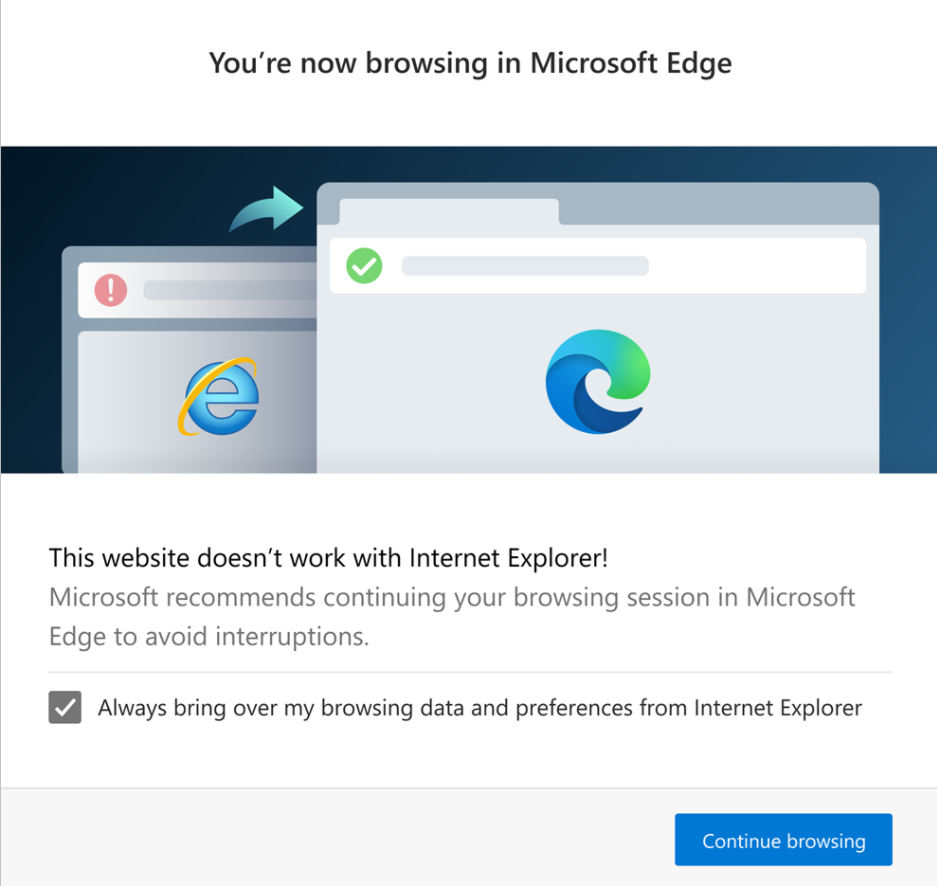 One month later, Microsoft started removing support for upcoming services:
November 2020: Microsoft removed support of Internet Explorer from Microsoft Teams.
May 2021: Internet Explorer 11 desktop application retirement announced.
August 2021: Microsoft blocks Internet Explorer on all Microsoft 365 services
June 2022: Internet Explorer desktop application will be retired and no longer supported in certain versions of Windows 10.
Why Microsoft Edge?
Why is Microsoft planning to faze out Internet Explorer for Microsoft Edge? The three reasons are Improved Compatibility, Improved Privacy, and Better Security.
Improved Compatibility: It has a dual engine that will support legacy and modern websites, especially for the legacy sites and applications from Internet Explorer.
Increased Privacy: Microsoft Edge gives us three levels of tracking prevention (Basic, Balanced, and Strict) for data that is tracked while we are using the browser. It also offers InPrivate browsing, which allows us to hide our browsing history, cache and cookies, and passwords.
Better Security: Microsoft Edge has Microsoft Defender SmartScreen, which identifies suspicious sites and offers protection against phishing and malware attacks. It also can issue out security patches within hours/days.
Sync on all devices: You can sync your information across multiple devices. You would just need to sign in to Microsoft account on each device.
How to make Microsoft Edge your Default Browser
If you installed the Windows 10 OS, then Microsoft Edge may already be your default browser. To check your browser, you would need to go to Settings > Apps > Default apps > Scroll down until you see Web Browser.
To change the browser, click on the icon and choose Microsoft Edge.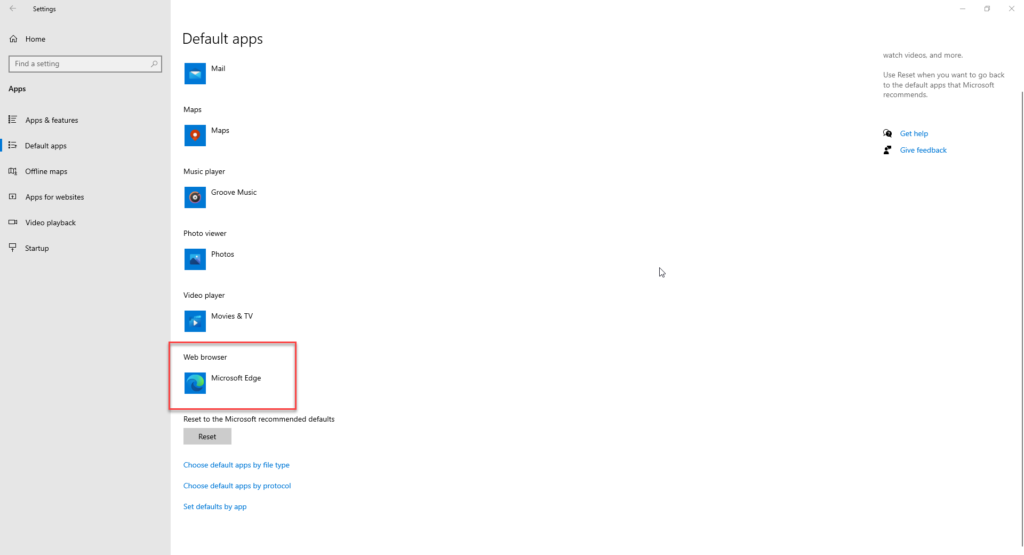 Is your network and computer secure and up-to-date? Please reach out to Paul@zianetworks.net to find out more.