IT services that help small & mid-sized companies get back to business.
"Great Company that has exceeded my expectations on multiple occasions! Customer Service and Responsiveness second to none! In 15+ years owning my business, I have not found any IT company as knowledgeable and determined [in delivering exactly what we've requested] as Zia Networks. Highly recommend these guys!"
No more IT worries, ever.
Small to mid-sized businesses have enough on their plates without worrying about their computer networks and IT. You deserve to make the most of your tech so that you can compete in the marketplace without IT troubles eating up your time, energy, and money.
The best part is you don't need an in-house IT team to do it.
Zia Networks offers personalized, on-demand support for your business, whether you're a two-person operation or a small but mighty team of 50. We provide the full spectrum of IT services to the business community, whether you need us just "sometimes" or on a daily basis.
IT support that works like an extension of your team.
And not just another external vendor working with your business.
Find out how we can help your business too by booking a free discovery call with our team today.
Zia Networks was founded in 2014 when our owners saw a need for professional IT support that offered not only top-notch service but solutions that were value-based and accessible to the small and mid-sized business community. Since then, Zia has grown in size and reach, collaborating with clients and companies in multi-state locations, including large-scale projects for the state of New Mexico.
If you're ready to stop letting IT troubles eat up your time and drag down your productivity, reach out to us today to get started. Our team have collectively nearly 60 years of IT experience!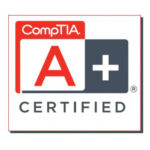 Every business needs information to help it succeed. Having different types of critical or relevant information resources can help you grow your business and get the best out of your IT investment.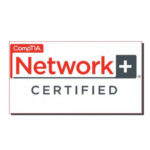 CompTIA Network+ certification
CompTIA Network+ validates the knowledge and skills of networking professionals. It is an international, vendor-neutral certification that recognizes a technician's ability to describe the features and functions of networking components and to manage, maintain, troubleshoot, install, operate and configure basic network infrastructure.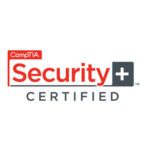 CompTIA Security+ Certified
The CompTIA Security+ certification designates knowledgeable professionals in the field of security, one of the fastest-growing fields in IT. Security threats are increasing in number and severity, and the gap between the need for security professionals and qualified IT personnel is the largest of any IT specialty.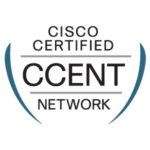 A CCENT certification opens the doors to a career in networking. Having your CCENT means you have what it takes to manage a small, enterprise branch network. A CCENT is your first step toward CCNA certification and will help you stand out from the crowd in entry-level positions.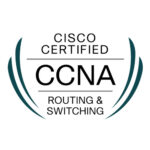 Cisco Certified Routing & Switching
Cisco is the worldwide leader in networking that transforms how people connect, communicate and collaborate. Cisco Channel Partner Program have access to the solutions, training, tools and support needed to help satisfy their customers.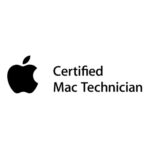 The ability to perform basic troubleshooting and repair of both desktop and portable Macintosh systems, such as iMac and MacBook Pro. ACMT certification exams emphasize identifying and resolving common Mac OS X problems and using Apple Service and Support products and practices.







This Is Paul Quintana - he's here to help with your infrastructure.
Why not book a convenient 30 minutes with our Director?
He regularly offers these huge value sessions, without charge, to companies who feel overwhelmed with their infrastructure issues and need guidance and the right expertise.
It's a free, no-obligation chat and it could start you on the path to removing the pains of IT.