IT services that help small & mid-sized companies get back to business.
"Great Company that has exceeded my expectations on multiple occasions! Customer Service and Responsiveness second to none! In 15+ years owning my business, I have not found any IT company as knowledgeable and determined [in delivering exactly what we've requested] as Zia Networks. Highly recommend these guys!"
"Paul and his team helped out our young business during a tumultuous period and got our computers and phones working in no time flat. Paul is very knowledgeable, thorough and timely in delivery of expert services. I would recommend Zia Networks to any and all who want to take the headache out of managing their own IT services and let a team of trustworthy experts handle it."
The Power of Process: Our Story
No more IT worries, ever.
Like so many self-started businesses, Zia Networks began with a passion and a problem.
The passion? All things computers and IT. My team and I are all bona fide computer geeks; a fascination that, for many of us, goes right back to childhood. My own love of tech was sparked when I got my first glimpse of a computer monitor as a adolescent. That passion ignited my career and propelled me through many years in the evolving IT industry, in roles as service manager, chief technology officer, and IT security administrator for various organizations here in New Mexico.
Now for the problem: tech support. Specifically, what I call "shotgun tech support" that only patches up problems rather than getting to their roots. I saw this time and time again as the lead network person and IT security manager for Century Bank. Whenever I had to call in outside vendors to assist with our desktop computers, servers, phone system, or procurement, they came and fixed the immediate problem at hand. But the approach was ad hoc and aimed solely at minimizing downtime. There was no process, no vision, and no lasting results. It was like Groundhog Day. The next time the bank needed tech support, the vendors would rush to find a temporary fix using the same scattershot approach. By prioritizing speedy solutions, we actually ended up wasting huge amounts of time and money.
That's when my vision for Zia Networks began to form. I saw a real opportunity to serve New Mexico by offering a different kind of IT and tech support that would function, not as a band-aid, but a business asset. One that would truly solve problems and improve clients' lives — and livelihoods. I used my experience working for banks and other major organizations to create a business roadmap, guided by the question:
What does a business IT infrastructure need to be both stable and secure?
IT support that works like an extension of your team.
And not just another external vendor working with your business.
Find out how we can help your business too by booking a free discovery call with our team today.
Zia Networks was founded in 2014 when our owners saw a need for professional IT support that offered not only top-notch service but solutions that were value-based and accessible to the small and mid-sized business community. Since then, Zia has grown in size and reach, collaborating with clients and companies in multi-state locations, including large-scale projects for the state of New Mexico.
If you're ready to stop letting IT troubles eat up your time and drag down your productivity, reach out to us today to get started. Our team have collectively nearly 60 years of IT experience!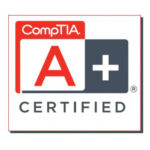 Every business needs information to help it succeed. Having different types of critical or relevant information resources can help you grow your business and get the best out of your IT investment.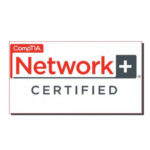 CompTIA Network+ certification
CompTIA Network+ validates the knowledge and skills of networking professionals. It is an international, vendor-neutral certification that recognizes a technician's ability to describe the features and functions of networking components and to manage, maintain, troubleshoot, install, operate and configure basic network infrastructure.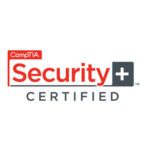 CompTIA Security+ Certified
The CompTIA Security+ certification designates knowledgeable professionals in the field of security, one of the fastest-growing fields in IT. Security threats are increasing in number and severity, and the gap between the need for security professionals and qualified IT personnel is the largest of any IT specialty.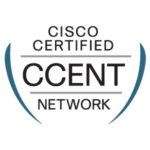 A CCENT certification opens the doors to a career in networking. Having your CCENT means you have what it takes to manage a small, enterprise branch network. A CCENT is your first step toward CCNA certification and will help you stand out from the crowd in entry-level positions.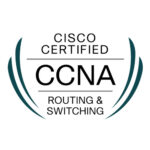 Cisco Certified Routing & Switching
Cisco is the worldwide leader in networking that transforms how people connect, communicate and collaborate. Cisco Channel Partner Program have access to the solutions, training, tools and support needed to help satisfy their customers.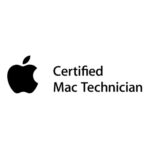 The ability to perform basic troubleshooting and repair of both desktop and portable Macintosh systems, such as iMac and MacBook Pro. ACMT certification exams emphasize identifying and resolving common Mac OS X problems and using Apple Service and Support products and practices.
This Is Paul Quintana - he's here to help with your infrastructure.
Why not book a convenient 30 minutes with our Director?
He regularly offers these huge value sessions, without charge, to companies who feel overwhelmed with their infrastructure issues and need guidance and the right expertise.
It's a free, no-obligation chat and it could start you on the path to removing the pains of IT.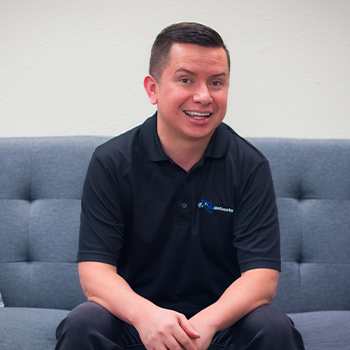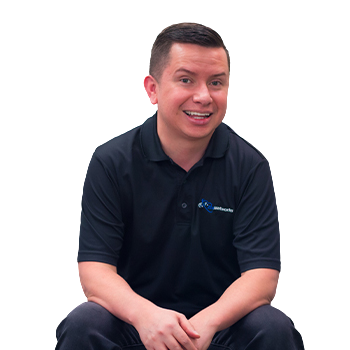 IT support that works like an extension of your team.
Find out how we can help your business too by booking a free discovery call with our team today.