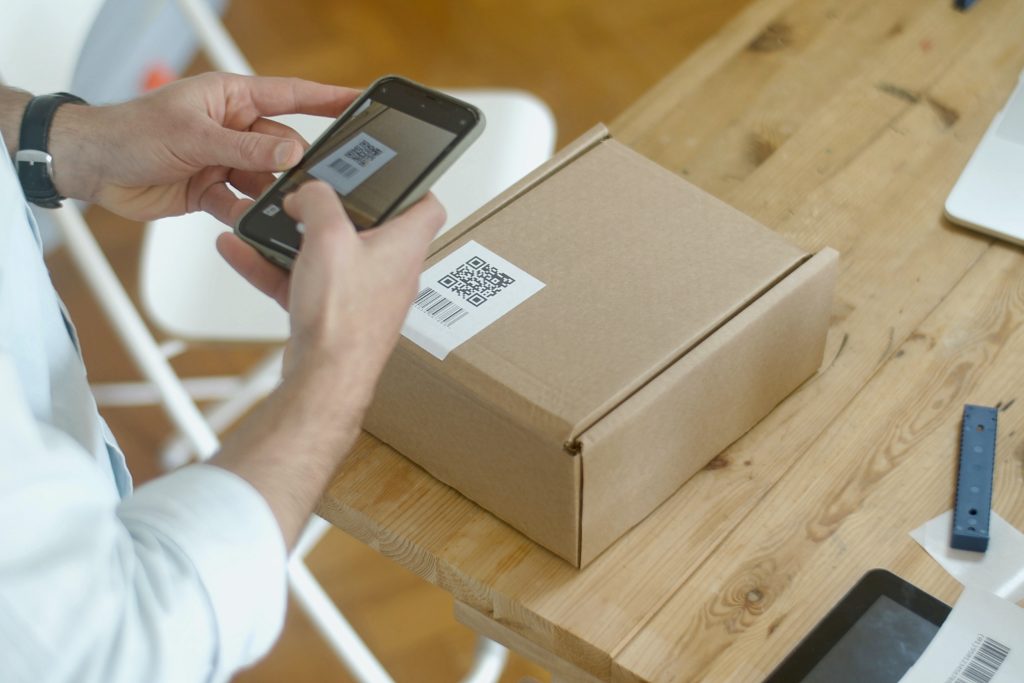 What is a QR code, and how do I use it?
The QR stands for Quick Response, as you can use it almost instantly. This type of barcode can be read by the camera of a mobile device. It can store website URLs, phone numbers and up to 4,000 characters of text. It can also lead the phone to download apps in the app stores, access Wi-Fi, transfer payments, and more!
Most smartphones and tablets have QR scanners, either built into the camera or accessible from the app store.
To use the QR code reader;
Open the QR reader application, or camera on your mobile device
Point the lens at the QR code, at any angle
The data the QR code contains will show on the screen in the form of a notification, download, new website page, etc.
How to be safe when using QR Codes:
QR codes are amazing tools that are very convenient for gathering information. However, like other innovative tools, there are people who abuse them. QR codes are not easy to read, so it makes it easy for attackers to create their own code and pass it off as something else. They can put their own QR code over others. Attackers can insert malware and malicious URLs into the codes, sending the user to dangerous websites or accidently installing malware into their device.
However, we can still use them while being safe! Here are a few ways we can use them without being attacked.
Don't use the QR code unless it is from a trusted source
Don't open emails, or use the QR code inside if the sender is unknown to you. A QR code can be used the same as a link.
Use a QR scanner application that is widely used and trusted
Try to find a QR code scanner that checks to see if the codes are safe
---
It is important to Zia Networks that our valued customers know about the products we recommend. Is your network and computer secure? Please reach out to Paul@zianetworks.net to find out more.